We got married in the stunning Harvey's Point 5 years ago and make a point of returning each year.  This was the first year we took the kids!! I have such a grá for this hotel, our wedding day was spent here, we celebrated here the weekend I found out I was pregnant with my first little man.  We spent our first weekend without him here too!!
If you have ever visited you will know why – in a word its pure luxury but even more so its its staff.  There aren't enough words I could use to describe the staff at this hotel. Its a testament to the hotel when my husband muttered to me over dinner that all hotel staff should be sent her to train! I'll admit I was a tad apprehensive about taking the kids to the hotel, I was so wrong. The staff particularly at dinner and breakfast treated my kids like they were VIP paying guests.  They played with them, treated them and best of all Mamma and Dada had dinner out with 2 kids in tow with no stress! That doesn't happen much!
The rooms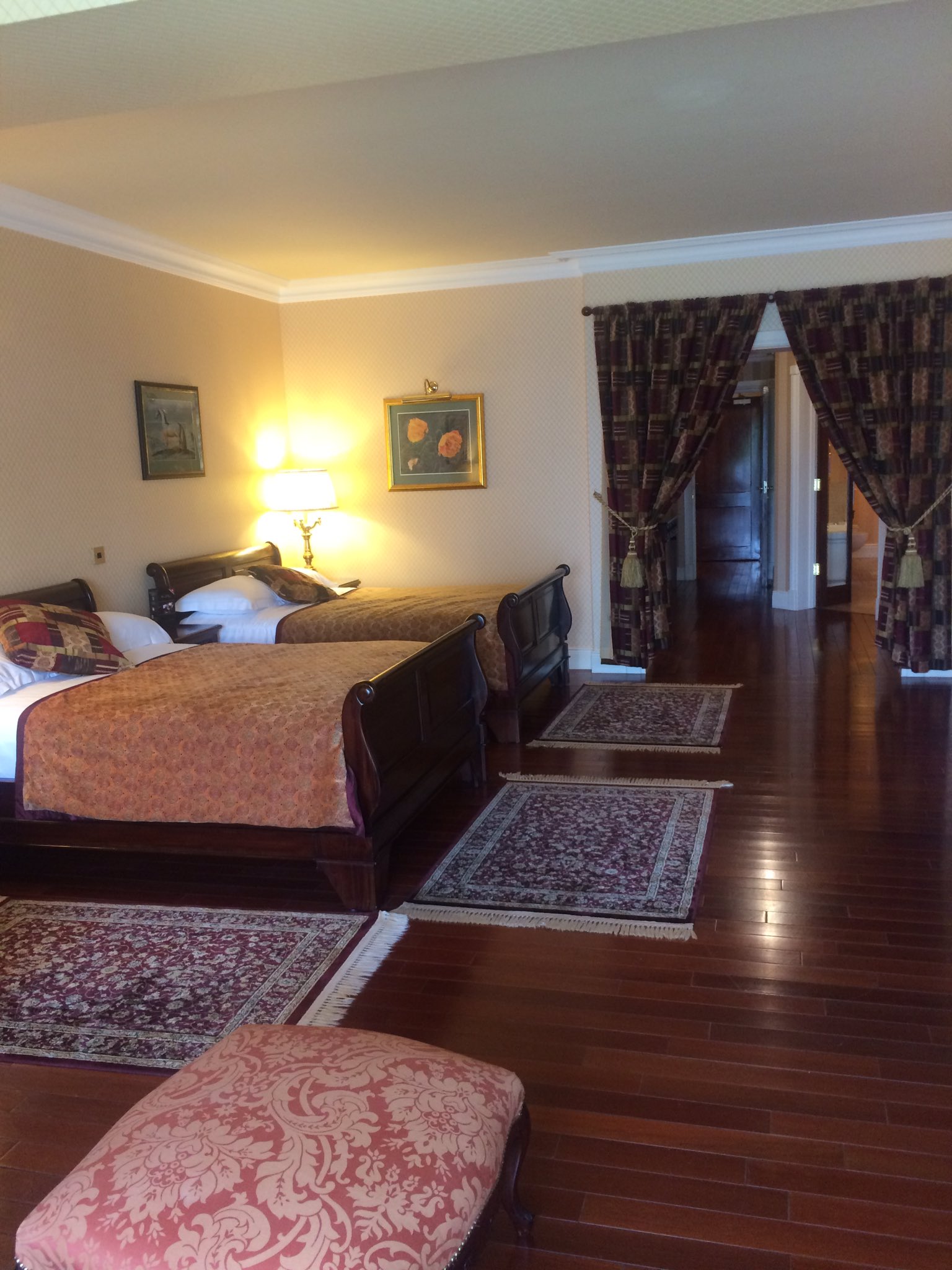 The rooms here are wow, they are huge! We booked a delux room with 2 doubles and it was huge! More than enough room for the Mamma Fairy family.  Most notably the room was spotless, fresh and so welcoming.  There is also a 2 person jacuzzi!! 😉
The Food
We had dinner and breakfast at the hotel and both are simply amazing (the pancakes!!! Yum – seriously yum).   At dinner time I spotted the owner Deirdre meeting and greeting guests.  Something which the tour group from the US who were seated next to us (and played with my youngest for the entire dinner – thank you for that!) really appreciated. With Harveys Point its the little things that combined make a top class service offering.  The same group were down for breakfast the same time as us (this time a lovely couple who visit twice a year from Galway entertained my youngest! – again thank you!).  T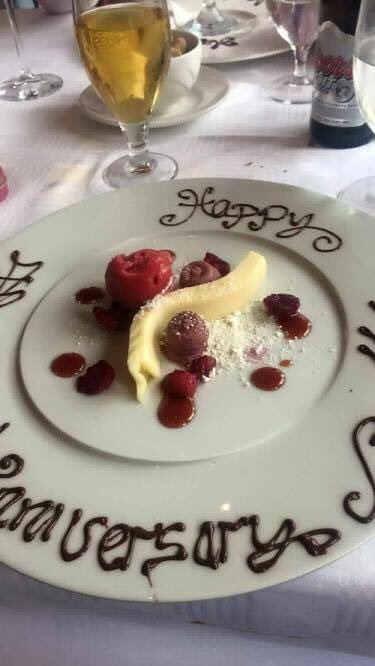 he charismatic Noel Cunningham greeted his guests at breakfast who loved his infectious good mood first thing in the morning.
We also met the lovely Sarah who was our wedding planner five years ago at breakfast that morning too, again another staff member who went above and beyond to make us feel like we were valued guests.
This isn't a free stay or a review – I paid for my stay. I am just a really satisfied customer who will continue to return year after year.  I was thrilled to see Harvey's Point win Georgina Campbell Hotel of the Year 2017 – a very well deserved accolade.
For best rates I always book direct.